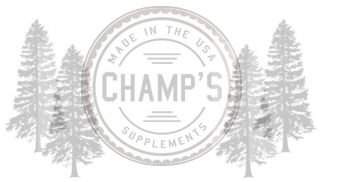 Every Deer Hunters Dream
is to harvest a huge whitetail buck! If you are like us here at Big Buck Magnet, its an obsession! We plan, scout, plant food plots and manage our animals in order to produce that buck of a lifetime!
Not Long ago, we began an experiment with supplemental mineral sites (licks) to grow not only big deer, but also healthy deer. The research has proved to be nothing short of amazing! As our local lands are farmed and stripped of all the natural minerals that whitetails need, it is vastly important to replace those minerals that deer can no longer get from nature in sufficient, health-sustaining quantities.
Make no mistake about... using a mineral supplement that is mostly salt will attract deer to your lick site; but, it will not all deliver the supplements necessary for healthy body conditions, which is the key to antler growth.

At Big Buck Magnet, we have developed the perfect blend of minerals...calcium, phosphorus, and selenium needed to produce heathly, huge-antlered deer. We've had multiple big buck hunters across the country use our product with amazing results. All of these hunters and outfitters are shocked by the drawing ability of our product. It's magnetic, to say the least! Hence, "Big Buck Magnet"!3